State Personnel Board Mailing List
Current Registered Users, logon here: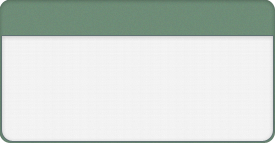 To update or modify your mailing list information you must login with your username and password.
New Users - Sign-up here 
Click here if you need help remembering your password.
Information about the System:
The State Personnel Board has begun a project to automate our notification and distribution systems for a variety of SPB documents. As much as possible, we plan to convert distribution to electronic mail and Internet posting, and reduce the calls various SPB units are currently making to departments to update individual mailing lists. This will enable us to ensure that correct staff are receiving our mailings, and reduce duplicate mailings where one individual fills a number of HR roles in a department.
We expect to enhance our ability to notify interested individuals of important Board policy or procedure changes, precedential decisions, SPB news, and other items of interest through the use of e-mail listservers, database driven e-mail notification, and other technologies. These systems will also allow us to solicit input for our activities in various program areas, and may lead to on-line discussion groups and teleconferencing.
Getting started is easy! You will need to complete our online sign-up process where you will be given the opportunity to choose which published or electronic materials are of interest to you. You will have a choice of being notified by e-mail that a change has occurred and where to find the new information, receiving material as an attachment to an e-mail or via postal mail. This system will be used to update both our e-mail and postal service mailing lists.
You will be able to change or delete your information at any time so you are in complete control of where and how you receive materials from our agency. All the information you provide is kept strictly private and is only used to properly administer our mailing list. If you do not have a valid internet email account you will not be able to take full advantage of our Mailing List service.
We appreciate your cooperation and look forward to working with you to improve our communications systems.