Anne Sheehan, Member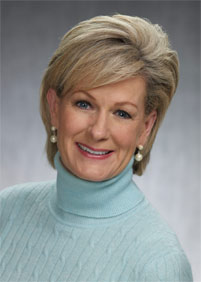 Anne Sheehan of Sacramento was appointed to the Board in 2003. Ms. Sheehan currently serves as the Director of Corporate Governance at CalSTRS. As the director, Ms. Sheehan oversees a system of checks and balances to ensure transparency, responsibility, and market integrity. CalSTRS, with a $113 billion portfolio, is the second-largest public pension fund in the U.S. It administers retirement, disability, and survivor benefits for California's 813,000 public school educators and their families.
Prior to joining CalSTRS, Ms. Sheehan was the Chief Deputy Director for policy for the California Department of Finance, where she served as a member to more than 40 high-profile state boards, commissions, and public authorities. She also served as Executive Director of the California Building Industry Foundation (CBIF). CBIF is the education and research arm of the California Building Industry Association (CBIA), which represents over 6000 builders and associate members engaged in the homebuilding industry. Ms. Sheehan continues to serve as Director of Special projects for CBIA and is responsible for focusing on their workforce development and education efforts.
Ms. Sheehan's experience also includes six years of service with the State and Consumer Services Agency, where she served as Secretary (1998), Undersecretary (1993-98), and Deputy Secretary (1993). The Agency has 14,000 employees, 12 departments, 45 boards and bureaus and an annual budget of $1.7 billion. The Agency is responsible for state real estate, administration, operations, procurement, professional licensing, enforcement of state civil service laws and anti-discrimination laws in housing and employment. From 1991 to 1992, Ms. Sheehan was Deputy Director of the Department of Consumer Affairs.
In addition, she serves on the Board of the Children's Receiving Home of Sacramento and is a member of the committee of Bar Examiners of the State Bar of California. Ms. Sheehan has a B.A. in Political Science from the University of Colorado.